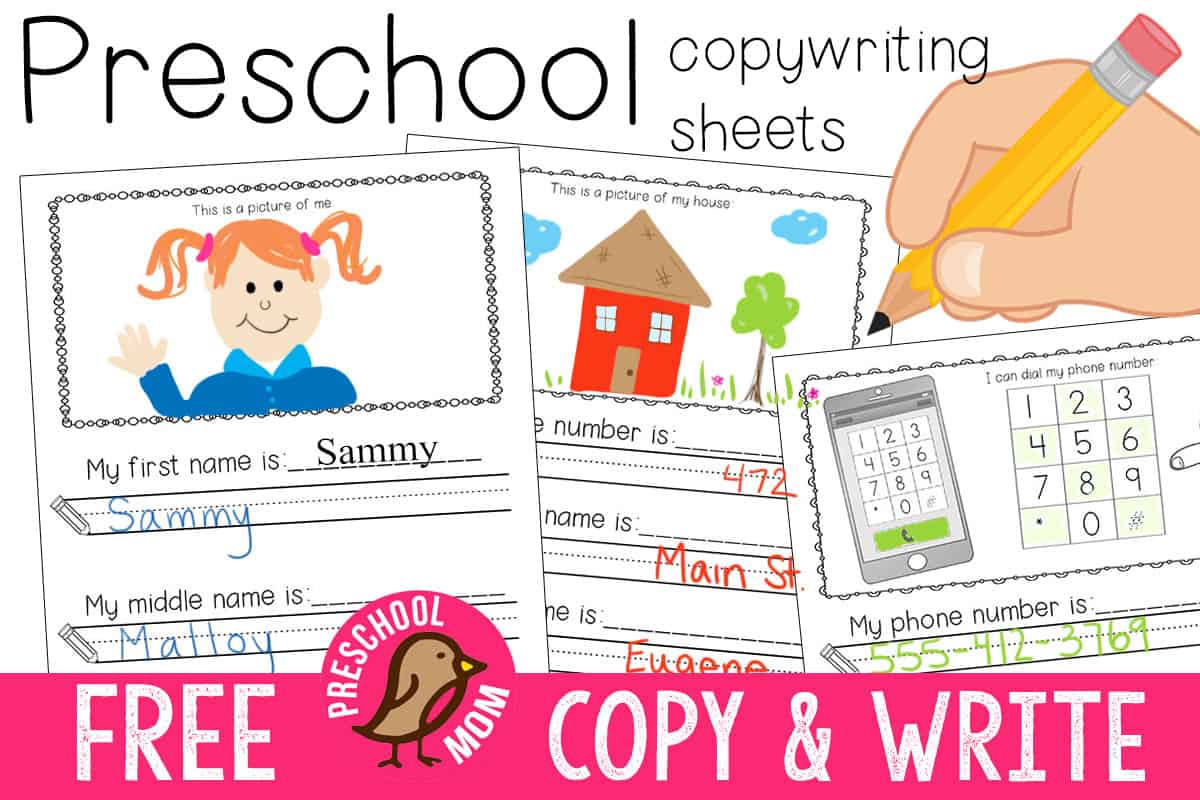 I Can Write My Name
A simple activity for preschoolers to write their first name, middle name, and last name. Write the name for your student to copy on the lines.
I Know Where I Live
A simple preschool writing prompt for children to learn to write the address. House number, street name, city name and state name.
I Know My Phone Number
This is another simple copy writing activity for preschoolers to learn their phone number. Children practice writing their mother's name, father's name and what to dial in an emergency.
Looking for More?  How to Write a Paragraph K-2