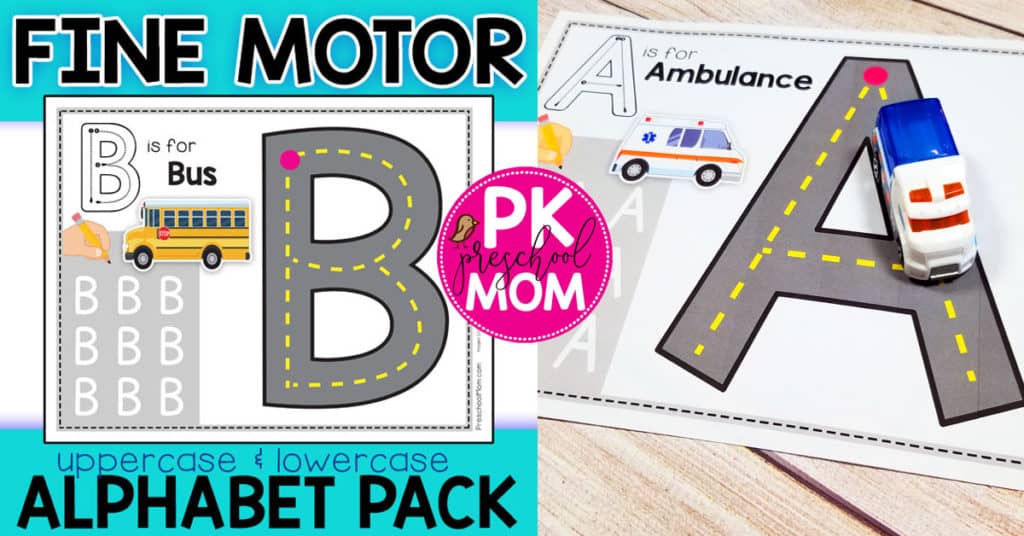 Whether you are homeschooling your own preschool child or teaching a room full of preschoolers, you'll want to be sure to include lots of hands-on fine motor activities. Not only will students have more fun, but they will retain more of the lesson because they are so engaged. That is the idea behind our new Fine Motor Alphabet Transportation Pack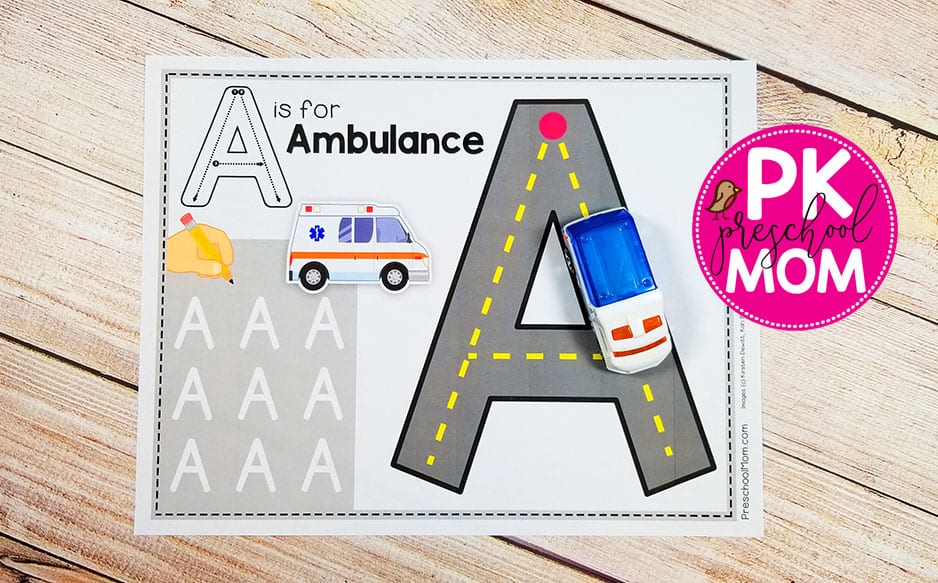 What are Fine Motor Skills?
Fine Motor activities are intentional in the building of small motor control muscles found inside our hands. Think of things like pencil control, grip strength…etc. These key muscles need development for future tasks such as writing, typing, tying shoes and other small motor movements that require fine precision. The skills required to perform these small muscle tasks are called fine motor skills.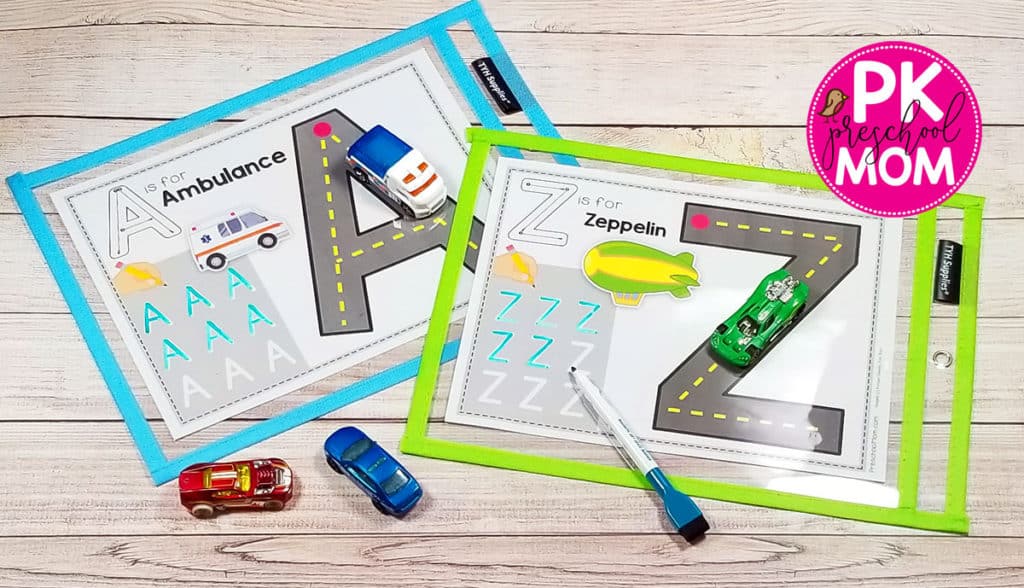 Fine Motor Skills for Preschoolers
Setting up a fine motor learning center in your classroom is more than just printing out a few handwriting worksheets and calling it good. Many students might not have the grip or control to properly form the letters, which can lead to frustration or bad habits. This is why it's important to present students with many different fine motor activities that work a variety of muscles, building up the skills they will need in their kindergarten year.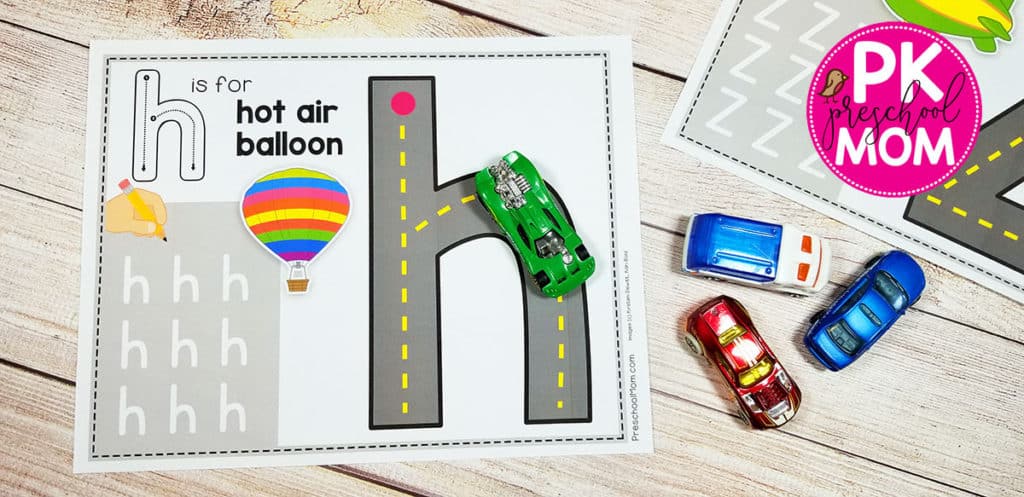 At a young age, preschoolers need to begin building grip and control. You'll want to preset your student with a variety of different activities. Setting up a learning center station doesn't have to be difficult In fact, there are many Fine Motor Activity Packs available in our TPT store to help get you started!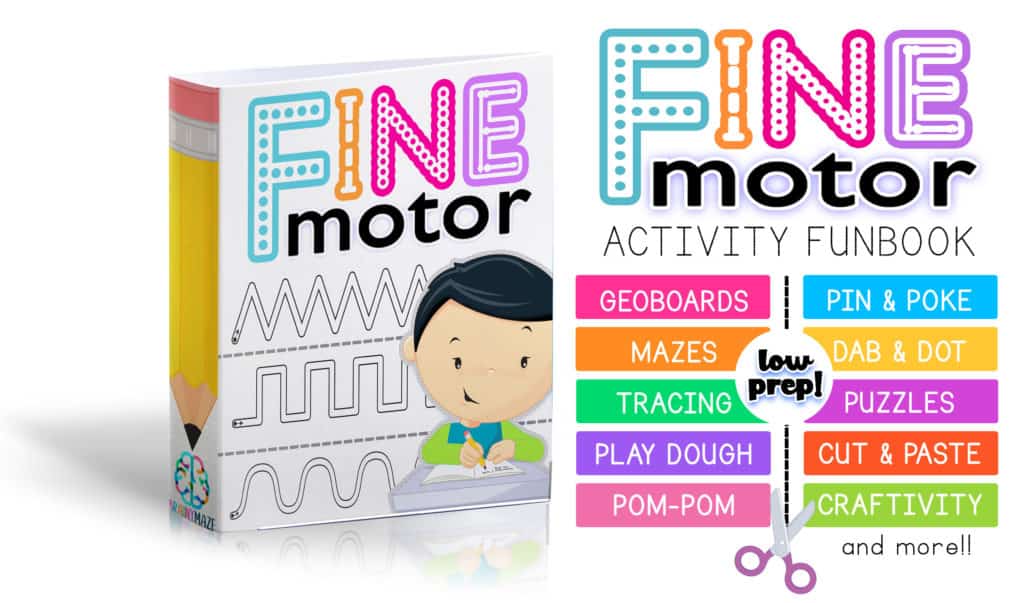 These monthly packs cover a variety of key skills while bringing in popular holidays and seasonal themes. The packs are print and go, no-prep activities that will enhance your classroom and use manipulatives you likely already have stocked in your supply closet.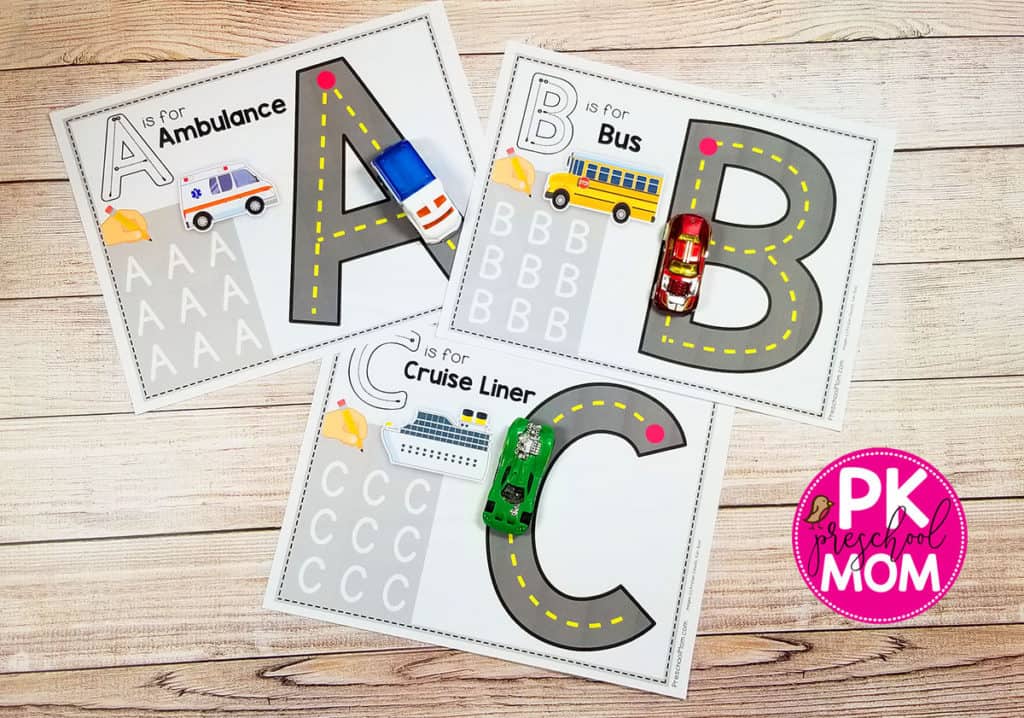 Uppercase Mats:
A is for Airplane
B is for Bus
C is for Cruise Liner
D is for Dump Truck
E is for Excavator
F is for Fire Truck
G is for Garbage Truck
H is for Helicopter
I is for Ice Cream Truck
J is for Jeep
K is for Kayak
L is for Limousine
M is for Motorhome
N is Navy Cruiser
O is for Ocean Liner
P is for Police Car
Q is for Quad
R is Rocket
S is for Space Shuttle
T is for Trolley
U is for U.F.O.
V is for Vespa
W is for Wagon
X is for Taxi
Y is for Yacht
Z is for Zeppelin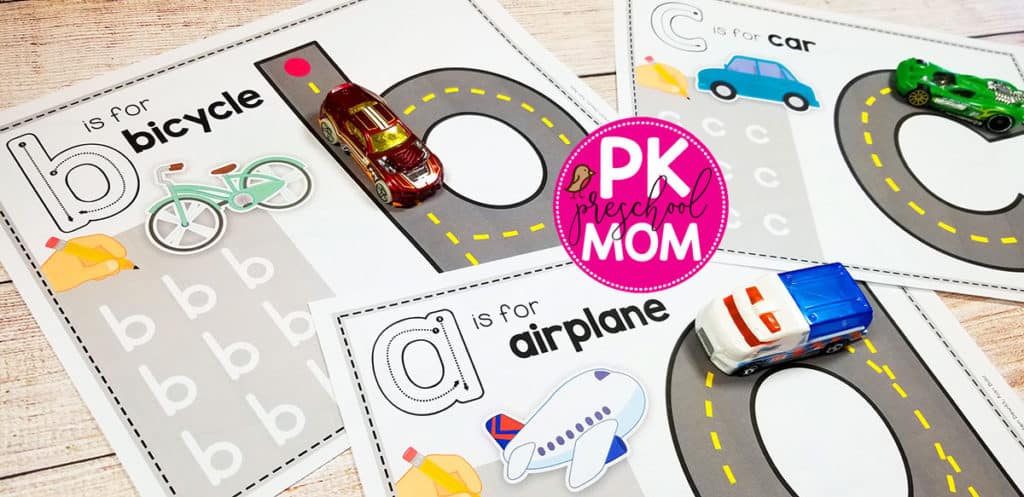 Lowercase Mats:
a is for airplane
b is for bicycle
c is for car
d is for dirt bike
e is for express train
f is for ferry
g is for glider
h is for hot air balloon
i is for inner tube
j is for jet
k is for kayak
l is for locomotive
m is for motorcycle
n is for narrowboat
o is for osprey
p is for pickup truck
q is for quad
r is for rowboat
s is for submarine
t is for trator
u is for unicycle
v is for van
w is for warship
x is for taxi
y is for yacht
z is for zeppelin