Writing is a core subject that propels all learning. So, it's important to build writing skills from the beginning. But, what about preschoolers? Three-year-old children are generally not ready for writing, however, prewriting activities are crucial for this age. So here is how to teach prewriting skills to your preschooler.
Should Children Learn to Trace?

Tracing is the first step to writing. It builds fine motor skills, as well as pencil control. Pre-writing tracing activities also build muscle memory. This helps increase coordination and will make actual writing easier when the time comes. There are so many options to practice tracing. You could teach your child to trace using letters and numbers or everyday objects like animals. It really doesn't matter what the child traces, the important part is using muscle coordination to do it.
Also, remember that young children thrive on repetition, so completing the same activity more than once is beneficial. Here are some tracing pre-writing activities that you can start today:
Playdough Teaches Important Prewriting Skills

Who doesn't like playing with play dough? It squishes, it rolls, and it provides hours of imaginative fun. All of that fun is really hard work. Play dough is a key prewriting activity. It develops the hand muscles, which is so important for being able to write legibly. Best of all, kids don't even realize they are working hard. So, break out the play dough and master prewriting skills with your child, today.
Need some help teaching your preschooler his or her first and last name?Try our Name Tracing Worksheets. which will give your child(ren) plenty of different ways and strategies for writing their own name.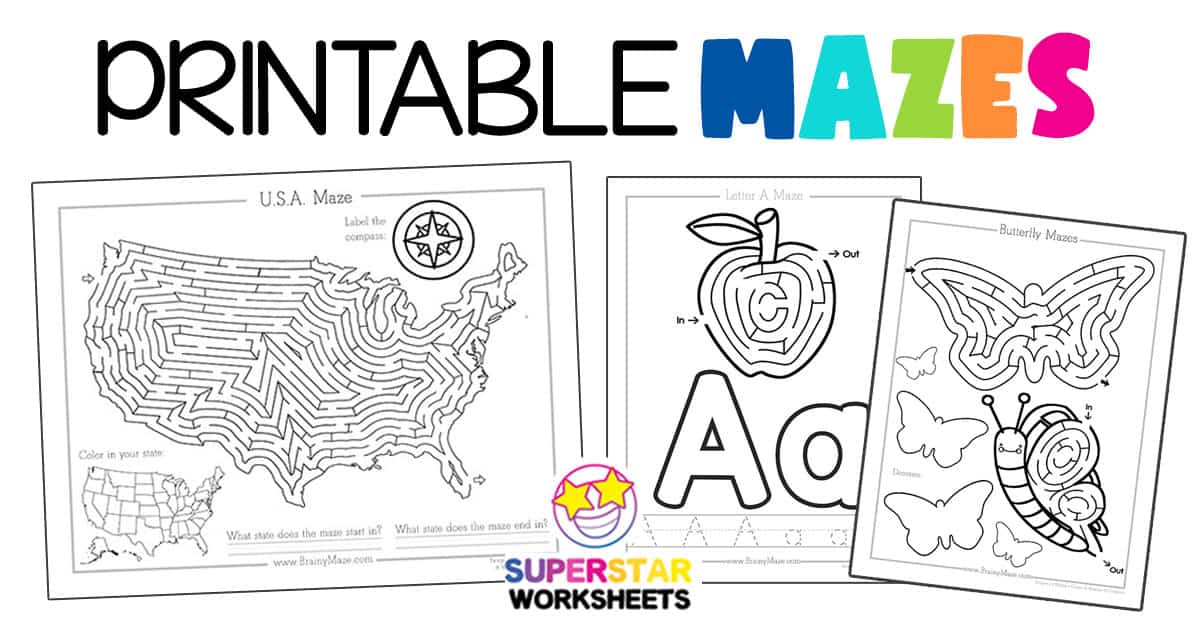 Prewriting Skills to Start Now with Mazes

Mazes are another fun activity for preschoolers. They teach problem-solving, coordination, concentration, and pencil control. Mazes make a perfect addition to your preschool activity rotation. Here are some maze prewriting activities to try now.
How Writing in Sand Teaches Children to Write
Writing in sand, salt, or flour is similar to tracing. However, it provides a tactile experience that helps train the brain. Moreover, it's just plain fun! Kids can't wait to get their fingers in the sand and instinctively start drawing lines, circles, and designs.
This activity is low cost and easy to set up. You probably already have everything you need around the house. Simply fill a shallow pan or tray with sand, salt or flour. The tray can be stored in a plastic storage bag. If using flour, change regularly to prevent it from going rancid. There are also numerous tracing pages that you can put under the sand to help develop muscle control and fine motor skills.
Alphabet Writing Worksheets
When first starting to teach the alphabet, it can be a bit intimidating. However, if you have the right tools, you can't go wrong. With our free alphabet writing worksheets, your child will learn step by step with color coded guidance.
Planet Writing Worksheets
If you're looking for more resources on teaching planets, try our Planet Writing Worksheets! They'll learn about our amazing planets while practicing their handwriting skills. These writing worksheets come in cursive handwriting as well.
What child doesn't love animals? Get them excited to learn more about giving your child these free animal tracing pages for coloring and tracing that include many different types of animals.
Lacing Cards for Fine Motor Skills
Generations of children have enjoyed lacing cards. It's a very simply concept. Simply thread yarn or shoe laces through holes on a card. Lacing cards come in all kinds of designs, so you are sure to find something to delight your child. This is a perfect preschool writing activity even though it has nothing to do with writing. Lacing builds fine motor skills, and hand-eye coordination. Here's some printable lacing cards for prewriting activities you can start now.