Learning about the symbols of Christmas is fun and exciting for children of all ages. Students might wonder why we use certain colors, shapes, or decorations around the holidays. Planning a Symbols of Christmas unit in your preschool classroom is a fantastic theme that will add some holiday fun to your lessons. We have some great fine motor worksheets to help with your learning centers.
This set includes nine different Christmas symbols for your little ones to trace! Each page features a full-color picture alongside three tracing opportunities. Here is what's included in this free set of Christmas tracing worksheets:
Snowflake Tracing Worksheets
Gingerbread Tracing Worksheet
Christmas Ornament Tracing Worksheet
Christmas Stocking Tracing Worksheet
Christmas Tree Tracing Worksheet
Candy Cane Tracing Worksheet
Holiday Bells Tracing Worksheet
Christmas Present Tracing Worksheet
Christmas Ornament Tracing Worksheet
Christmas Tree Tracing Worksheet
Because each sheet includes a colorful picture, you'll want to reuse these tracing pages again and again. We recommend placing the sheets inside a page protector and using dry erase markers. If you need a set of reusable page protectors, this is a fantastic set:
Candy Cane Tracing Worksheet
With dry erase markers your student might even want to color in the pictures or decorate the Christmas symbols to match the examples. If you have a set of colorful dry erase markers, your students can get super creative with these activity pages.
Free Christmas Symbols Tracing Worksheets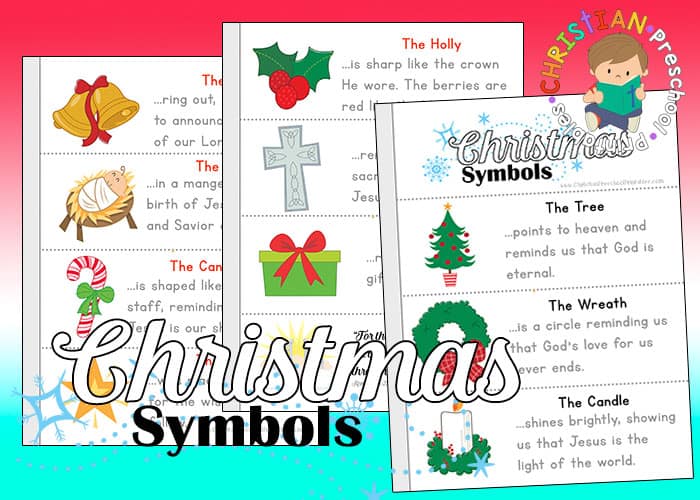 We have a fantastic resource available on ChristianPreschoolPrintables.com that provides students with more information about Christmas Symbols.