Grab 15 Free Preschool Color Charts to help your student learn their colors easily! Plus, teaching children with Color Charts helps them recognize common sight words and be more descriptive in their speech.
Color Charts for Preschool
To preserve these charts with color objects, consider laminating for longer use or slip into clear y adding to a binder in laminated sheets or pockets. Here is a rainbow of colors you'll find on all these adorable visual cues:
Blue
Black
Yellow
White
Violet
Tan
Red
Purple
Pink
Orange
Indigo
Grey
Green
Gray
Brown
This Blue Color Chart for Preschoolers includes blue images of a pot, chair, egg, yard, robot, shoe, curtains and house.
This Black Color Chart for Preschoolers includes black images for a penguin, lock, spider web, bike, zig zag, dice, and panda bear.
Our Yellow Chart shows colorful objects of the sun, pencil, ring,banana, umbrella, mask, cheese, lemon, and bee.
The White Color Chart for Preschoolers shows images of a polar bear, coffee cup, ghost, envelope, igloo, cloud and a snowman.
This Violet Color Chart for Preschoolers reflects several images of a unicorn, marker, party invite, octopus, gift, scissors, and grapes.
Our Tan Color Chart includes many objects of a cart, hat, goat, box, horse, rabbit, harp and hand.
This Red Color Chart for Preschoolers includes many red colored objects like a cherry, maple leaf, cape, crayon, hen, stop sign, fire truck, rose and balloon.
The Purple Color Chart includes fun objects such as an octopus, party invite, marker, unicorn, scissors, gift, and grapes.
The Pink Preschool Color Chart contains many items in your home such as a vase, flower, table cloth, pig, valentine, purse, brush and donut.
Our Orange Color Chart for Preschoolers shows many gorgeous items such as a lion, tiger, pumpin, leaf, crayon, yam, and orange.
The Black Color Chart can be used by Preschoolers for many dark colored items such as witch, night sky, ink, jeans, x-ray, and ape.
This Grey Color Chart (spelled for other English countries) includes a dog, magnet, mail, newspaper, key, zeplin, elephant and anchor.
This Preschool Green Color Chart includes a snake, van, jacket, tortoise, lizard, tie, zucchini, and olives.
This Gray Color Chart for Preschoolers is spelled American style and encompasses a dog, magnet, elephant, anchor, newspaper, key, nail, star, and zeplin.
The Brown Color in our Preschool Chart shows many fall color items including boots, deer, bear, meat, ladder, otter, nest, and owl.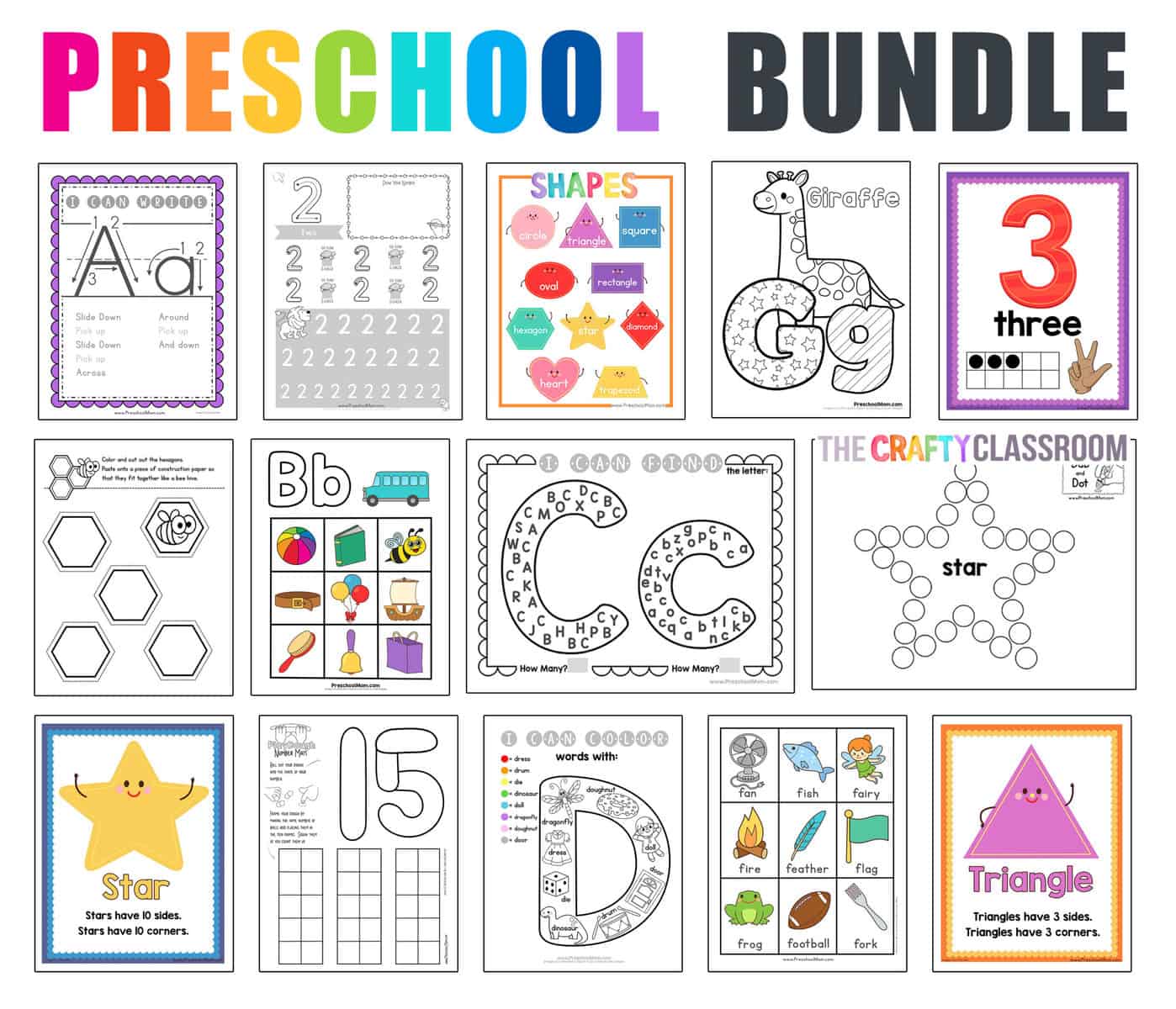 This set of charts for preschool includes colorful, vibrant, and unique designs for visual cues to help teach or review colors in the preschool classroom or homeschool. These color chart printables will help your child(ren) learn their hues quickly and easily. If you are looking for more preschool learning, check out our Preschool Bundle.