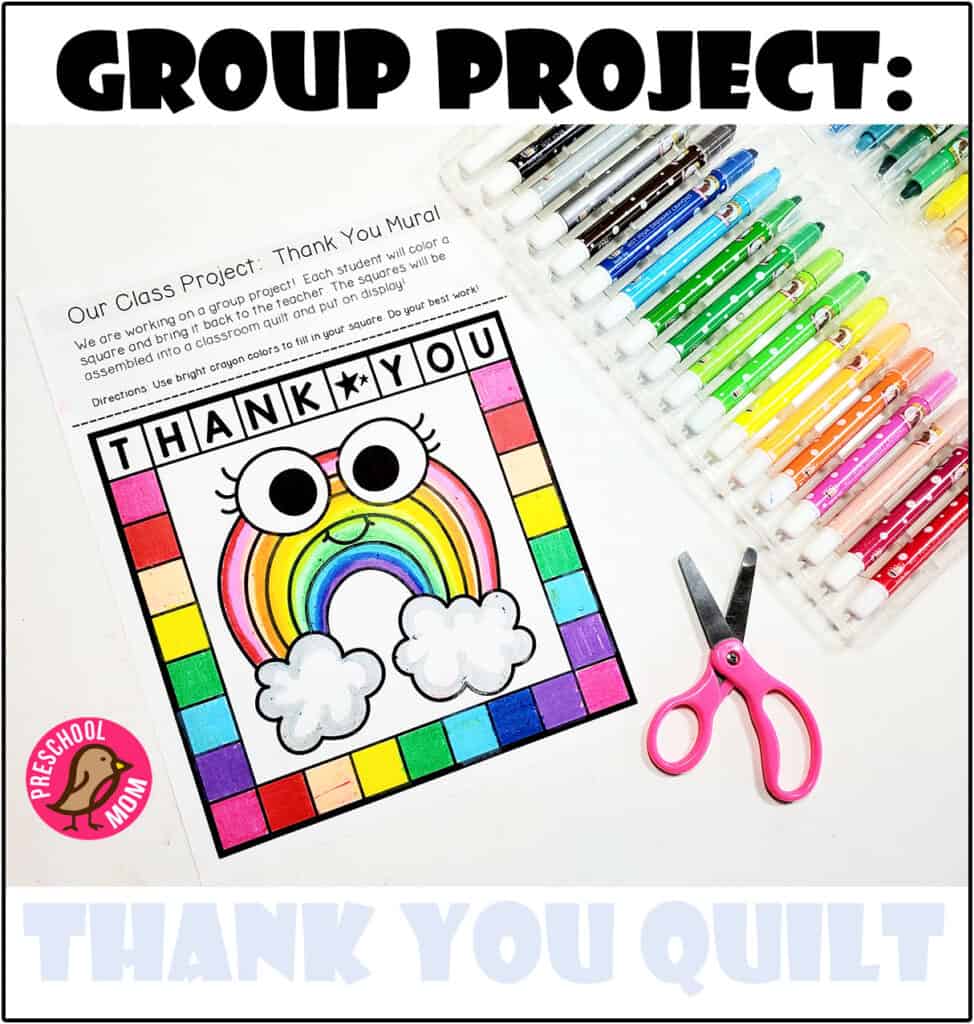 If you are looking for a way to bring your students together for a group project, something that can be done via Distance Learning, then today we have a solution for you! We've created a FUN, hands-on activity that will not only bring your students together, but your community as well.
Collaborative Classroom Project for Distance Learning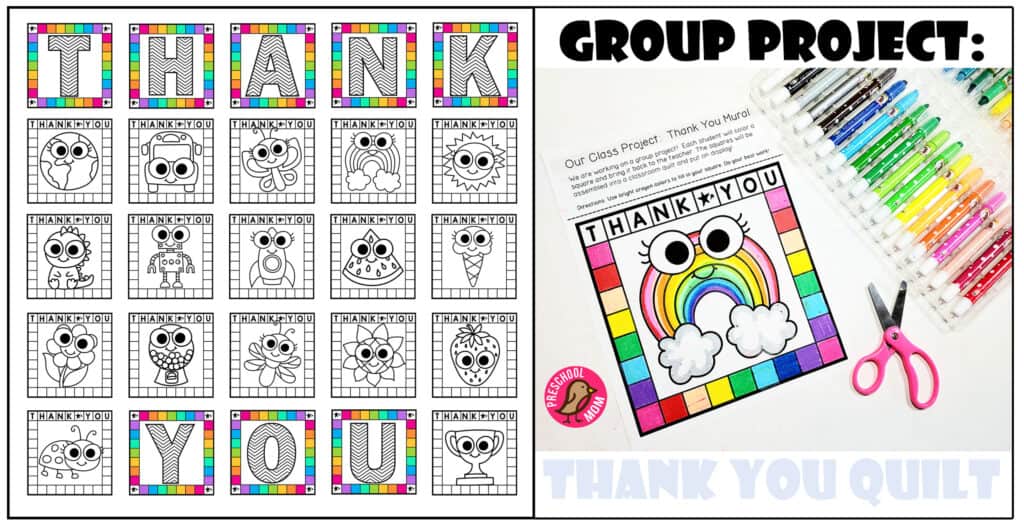 Collaborative classroom projects are a great way to display student work, and to show of individual uniqueness. However, with families at home during this time of year, it can be hard to find something to work on together as a group. That is why we designed this group activity for up to 25 students (more if you just increase the size of your quilt).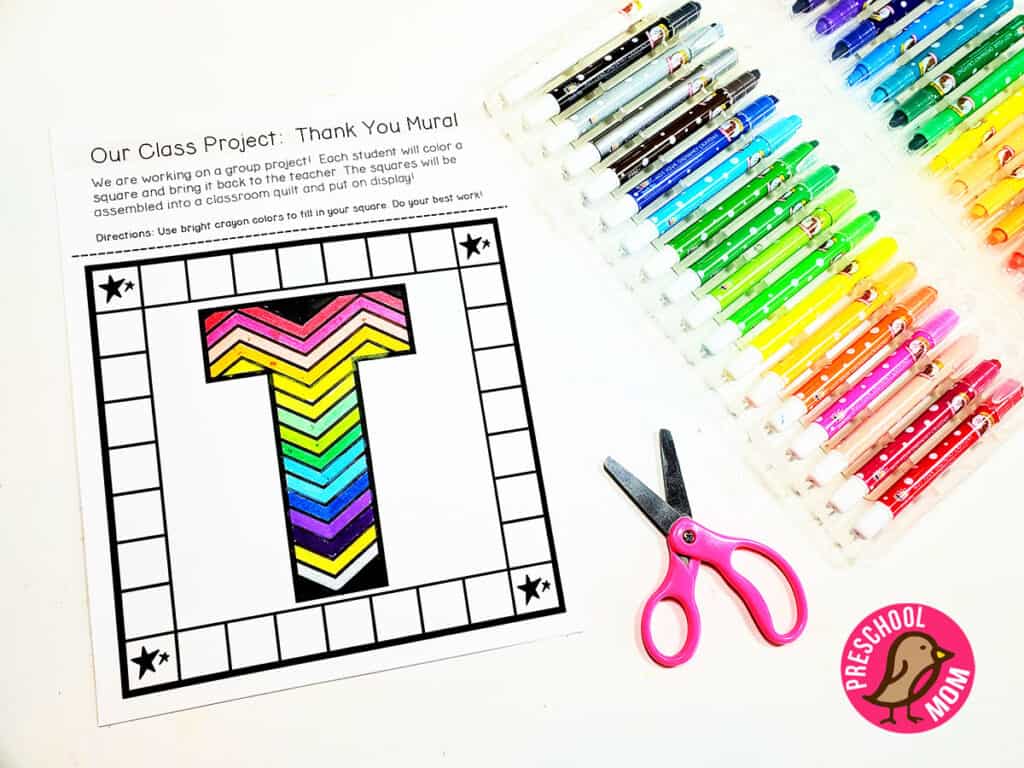 Group Project Instructions:
Each quilt square has instructions at the top for students to follow.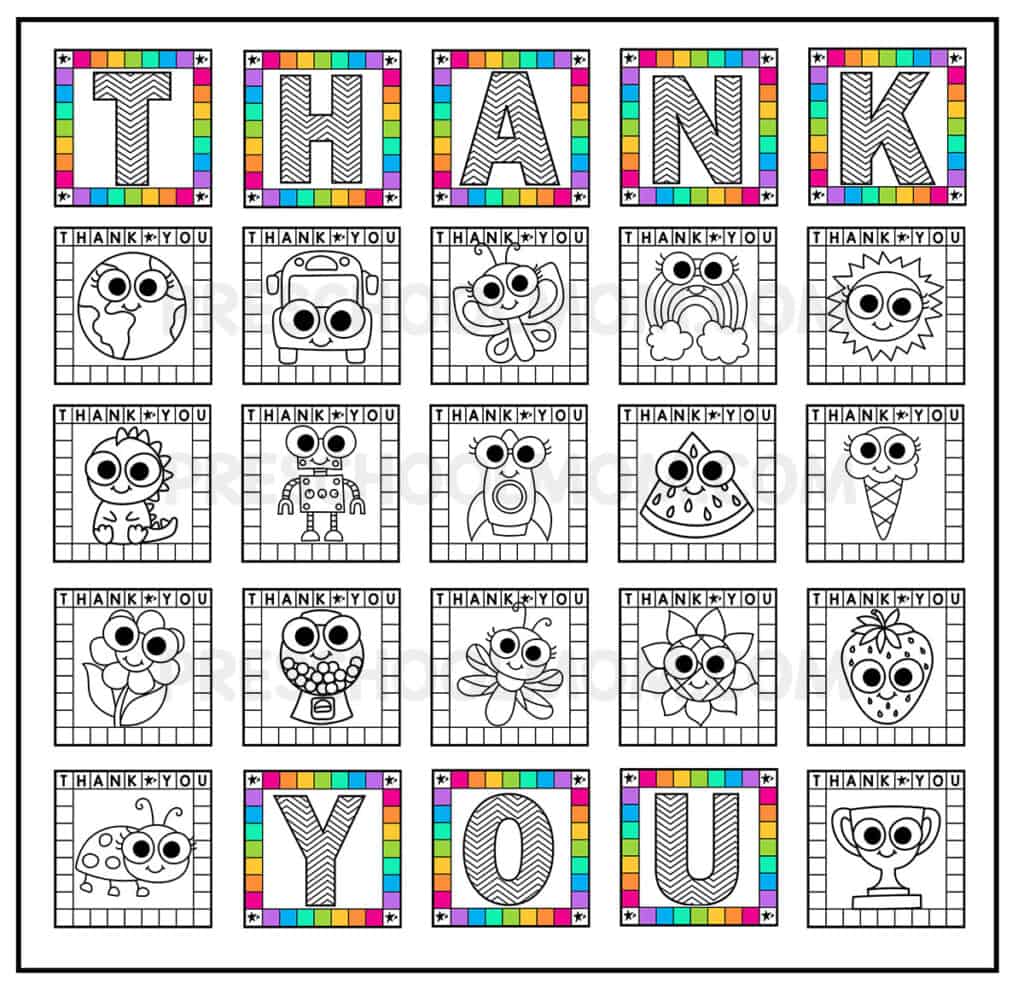 This activity has 25 quilt squares to make a 5 x 5 grid. Each quilt square is 6″ x 6″ so the final quilt size will be 25″ x 25″ (+any space you add in between them). We recommend printing on cardstock and sending each child a different quilt square picture or letter to color. Once students send them back you can arrange them as shown above or however works for your class size. If you have a smaller class, consider sending multiple squares to each student.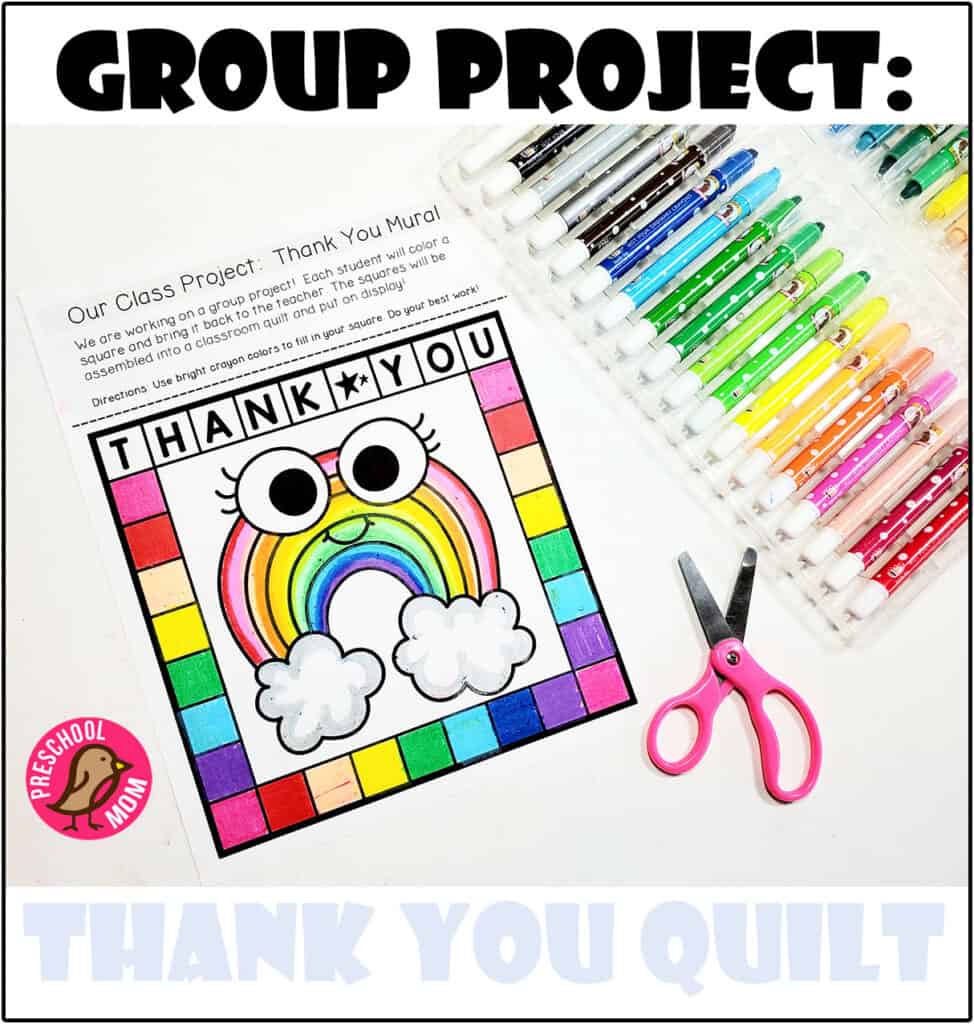 Classroom Thank You Quilt
Try this group project with your students today! This is a special subscriber freebie: